1977 Gibson RD Standard Bass Guitar in rare Ebony, plush branded Strap & gig bag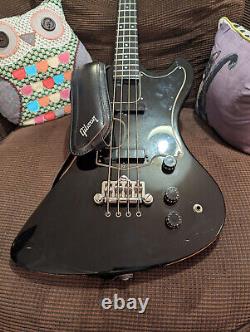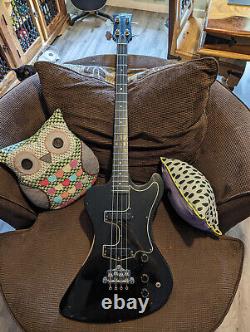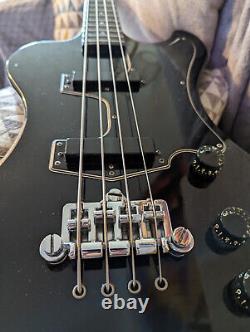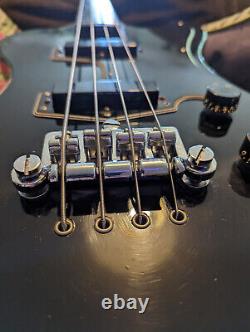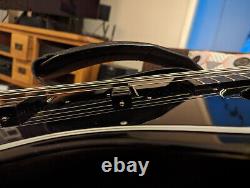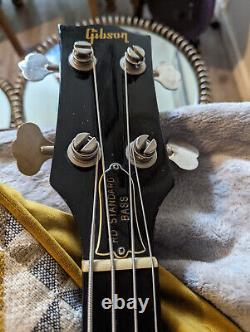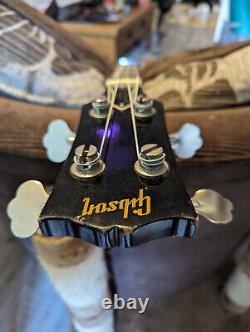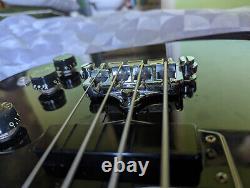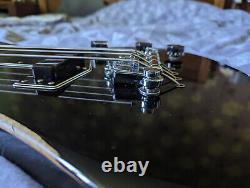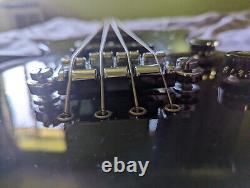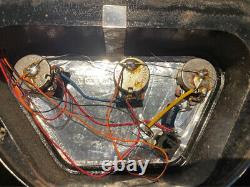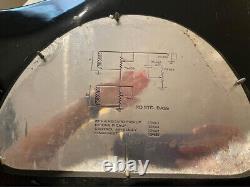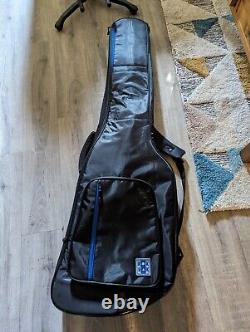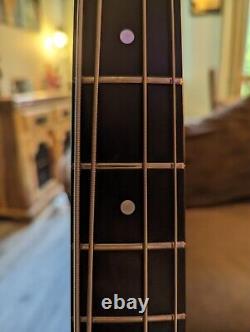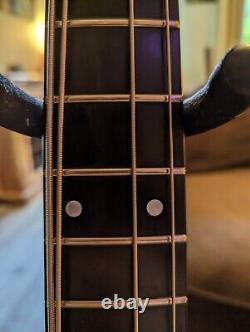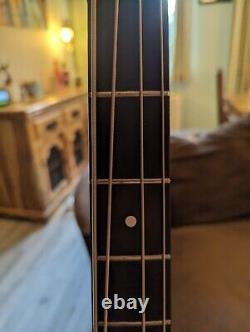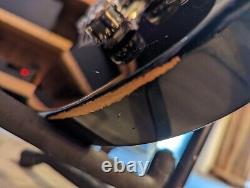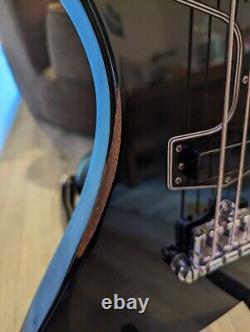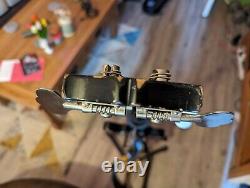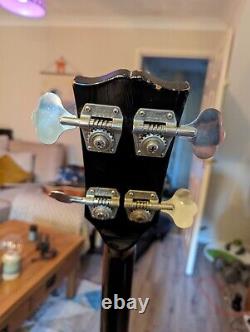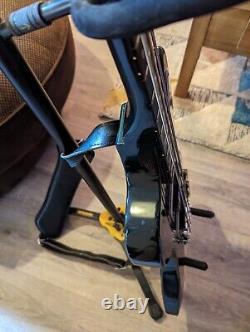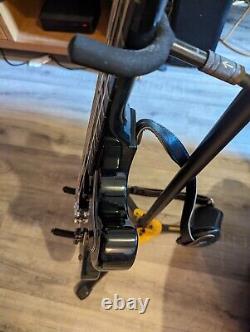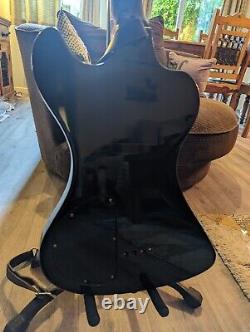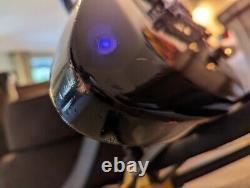 Here's your chance to own a truly unique piece of music history - the 1977 Gibson RD Standard Bass Guitar in an exquisite ebony finish. Limited to just 900 units, this bass is a rare gem that combines exceptional craftsmanship with vintage allure.
Model: 1977 Gibson RD Standard Bass. Included: Plush Gibson Strap & standard gig bag. Condition and Enhancements: This 1977 Gibson RD Standard Bass is in excellent vintage condition, proudly showcasing Gibson's renowned craftsmanship.
Please note that the serial number has faded over time; however, the date has been accurately determined from the potentiometers (see photos). Additional Enhancements: This bass has been thoughtfully enhanced for optimal playability and tone. Fret Polish: A fret polish has been performed, ensuring smooth playability across the fretboard. New D'Addario NYXL Super Long Strings: The bass has been equipped with a fresh set of D'Addario NYXL strings (45-110), enhancing its tonal versatility. Fretboard Oil: The fretboard has been oiled to maintain its rich appearance and feel. Body Polish: The body has been polished using Gibson Pump Polish, restoring its lustrous shine. Full Setup: A comprehensive setup has been executed, covering truss rod adjustment, bridge alignment, and precise intonation. Own a Piece of Musical Heritage: With its limited production and stunning ebony finish, the 1977 Gibson RD Standard Bass Guitar stands as a testament to Gibson's legacy in the world of music. Whether you're a collector, a player, or an enthusiast, this bass offers a remarkable opportunity to connect with the past and enjoy its timeless beauty. Note: If you would like any further photos, videos or infomation please feel free to ask.