Bass guitar + amp Bundle. Plus loads of acessories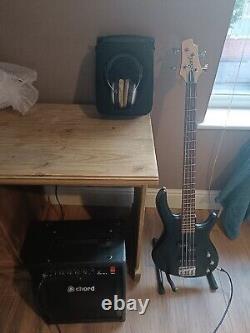 Excellent beginner setup, everything a new player could possibly need bar the rest of a band. Cort Action Bass + Chord Cb25 Amp. Includes action bass plus, one of the knobs is slightly bent but still works fine. Could do with fresh strings. Chord cb25 amp pretty much mint condition, all works like new. I also sell headphones & studio monitors, if you would like to add them to the bundle.
Other headphones possibly available too. Depends what the player wants.