Electric fretless bass guitar 4 string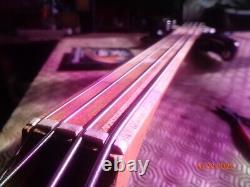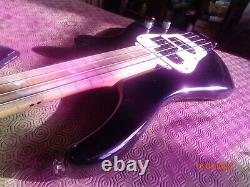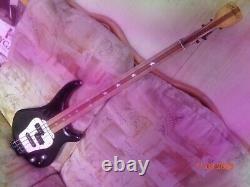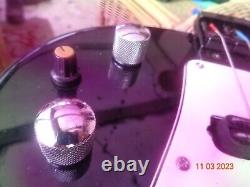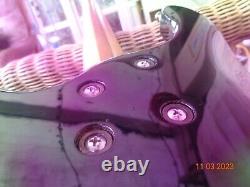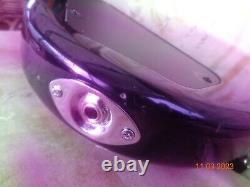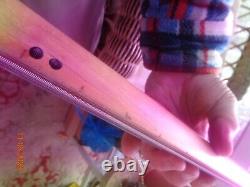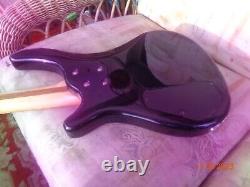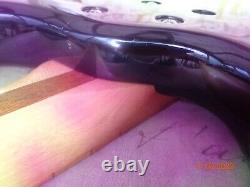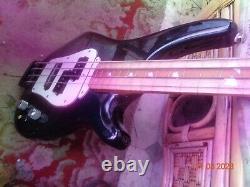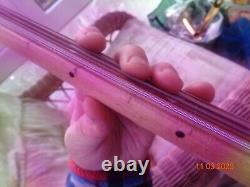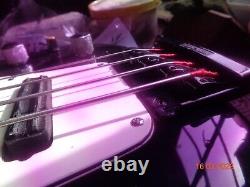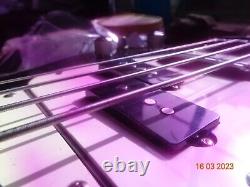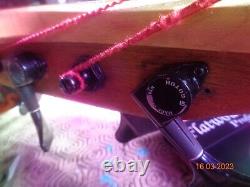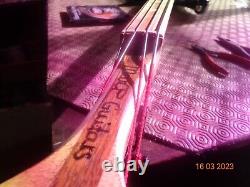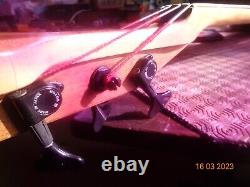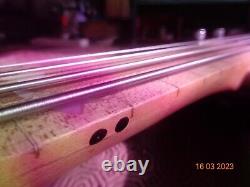 The body made by Fernandez and the neck by Mazeti; and assembled adapted and made good by me MarcP. (Some photos will show it with a set of round-wound strings, but later photos show the smooth flat-wound strings that I fitted more recently). For the set up and settling in I made up a set of wound bass strings as I like the zing of wound strings, but I know most people like flat-wound strings for fretless playing, so as I said, I have now fitted a nice set of medium flat-wound strings. Both have their own volume control and can be blended or brought up full.
The Mazeti neck has the standard long 34 inch scale, and the geometry of the Fernandez body required me to move the bridge back an inch, and the neck I also moved slightly, so the bridge saddles intonate nicely at around half their adjustment range. The machine-heads (tuners) are super smooth Gotoh, and tuning them up is a bit like tuning a Les Paul in reverse: the low E string is tuned from the other side of the head as with the high E on the Les Paul; then the A is the next on that other side; then D is furthest up on this side, and G where low E would be on the Les Paul. Sounds a bit strange I know, but seems to work the other side of your brain and helps in odd ways when you play. I have wired it up in jazz bass form: individual volumes that as I say will blend with each other; the tone control is that small amber knob between the two volumes.
I have set it up initially with an extra low string action to disclose any high spots on the neck that I may need to flatten during the settling in phase... The low B on the A strings was a bit like that and I sorted it this afternoon, but there may be others. I will if I can, make an accompanying youtube video to show the guitar a bit for sound and balance.