ESP Grass Roots G-AC-55SM Sex Machineguns Noisy three pickup bass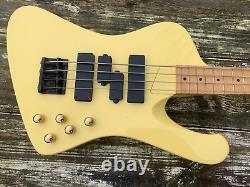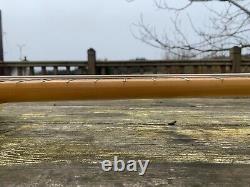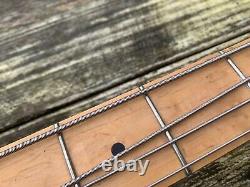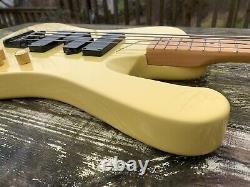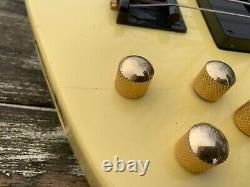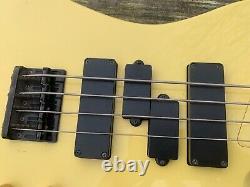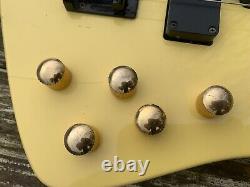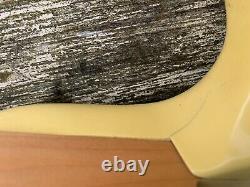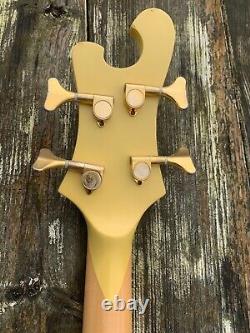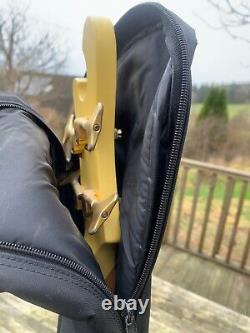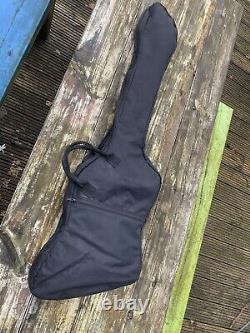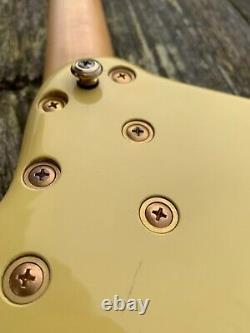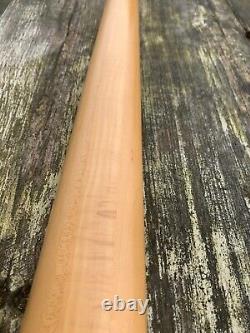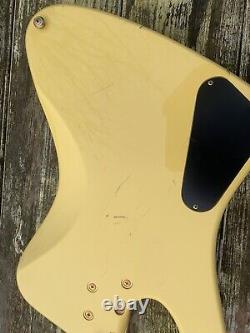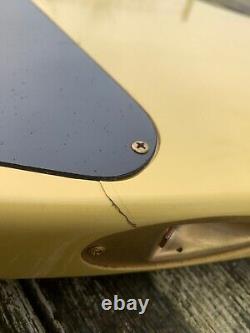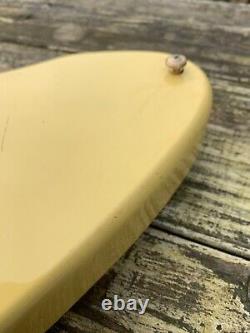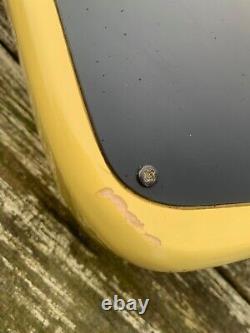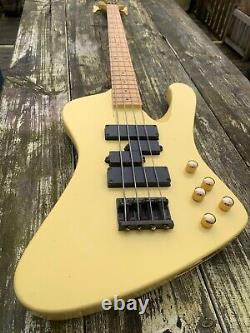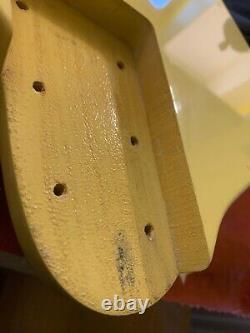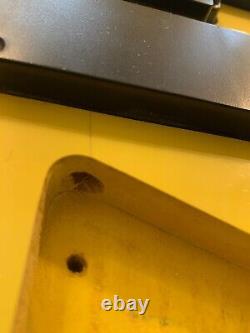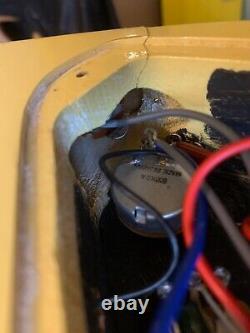 Grassroots G-AC-55SM Sex Machineguns Noisy 2000's Yellow. I imported this from Japan about 10 years ago as a backup bass to my 1986 ESP Masayoshi Yamashita signature PPJ signature bass. I thought this bass was made in Japan but after more research I know these Grass Roots basses were designed by ESP in Japan and then made in Korea.
It is a ltd edition signature bass for'Noisy' the bassplayer in the Japanese speed metal band Sex Machineguns'. Here they are in action. I've used it for slap, fingerstyle and plectrum. It sits really well in a mix.
Sonically it's produces Thunderbird, Precision and Jazz tones and a load more once you start mixing the pickups. Low action and the frets are good - it does have a few dings and some surface cracks in the finish.
Please note the crack by the control cavity is through both sides. It came from Japan with these and none of the cracks affect the playing but please look at the pics as they are part of the description. Comes with custom gigbag which fits it like a glove.
It will be double boxed and sent Parcelforce 48. They are pretty rare and I had some difficulty finding info. This is from the web. Signature model of bass player Noisy from the Japanese speed metal band Sex Machineguns of Korean production from Grassroots (a subsidiary of the legendary Japanese company ESP). The name is given to the instrument for good reason - it is a machine gun for extracting low notes and a real slap machine.
At the output we get an excellent stage instrument, which is suitable for a wide range of musical purposes. Please check my feedback - Its a cracking bass.