Gibson Thunderbird Studio Bass 2005 In Ebony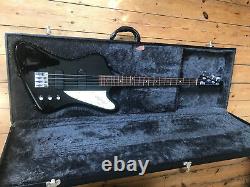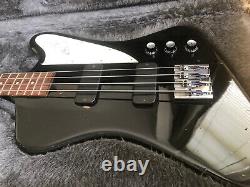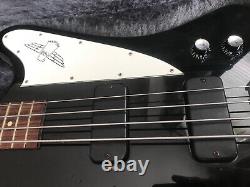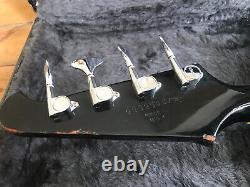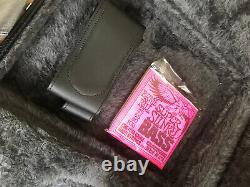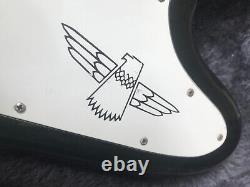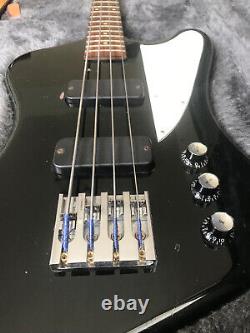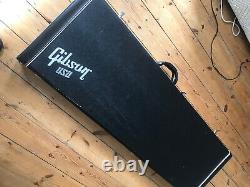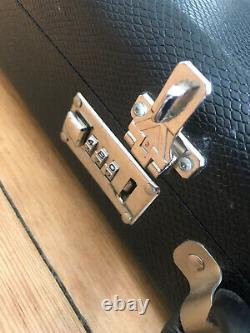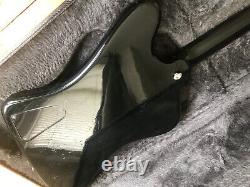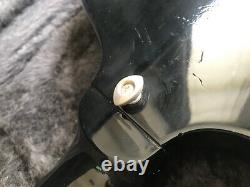 2005 GIBSON THUNDERBIRD STUDIO BASS IN EBONY. For reluctant Sale - my Beloved Thunderbird Studio Bass! The Thunderbird Studio was a short lived model from Gibson back in the late 00's - this one is from 2005 when I bought her from new! No longer made/ Discontinued so they are bound to go up in price! It has a slightly smaller headstock, and more rounded edges than the original Thunderbird giving it better balance and being more comfortable to wear. The dual Ceramic humbuckers have the same iconic growl, and the bass has all the attitude you can handle - perfect for any Rock/ hard Rock band The fretwear is minimal, and honestly this bass plays and sounds killer and is ready to gig! I played this bass relentlessly for nearly 10 years in my band all over the place, so she has all the marks/ scratches/ dings you would expect from an 18 year old bass that has been gigged professionally for half her life - buckle marks on the back, the odd chip/ ding in the paintwork/ gelcoat revealing a bit of wood on the headstock and where my fingers have literally hammered away the finish near the pick ups! Plays perfectly has had no repairs, or structural issues at all. Will Include: A Wide Leather Foam backed Strap - perfect for distributing the weight of the bass on your shoulder, some Spare New Strings and Custom Soft padded gig bag with carrry straps - the bag needs a bit of repair with stiching but does the job perfectly! Top Hat Volume/ Tone Knobs with Inserts. 2 x TB Plus ceramic humbucker Pickups. Gibson USA Black Deluxe TKL Hardshell Case with combination lock.
Wide Leather Foam backed Strap, Spare New Strings and Custom Soft padded gig bag! Or make me a near offer! Any questions send me a message.