Hamer USA Cruise Bass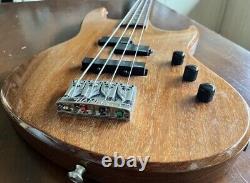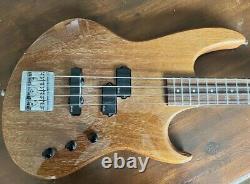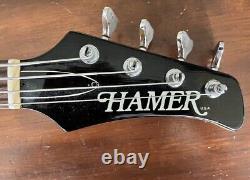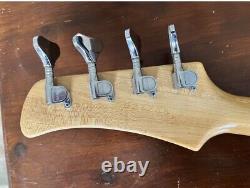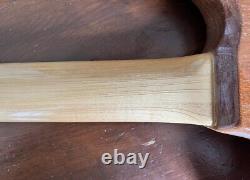 This is my 1989 Hamer USA Cruise Bass. A rare bass in this country due to the changes of distributors that Hamer had in its lifetime. Used by the likes of John McVie and Tom Petersson from Cheap Trick (who got Hamer to develop the 12 String bass). Hamer was Set up in the early 70's due to a perceived decline in quality at GIbson and Fender. Hamer were the original custom shop.
Hamer USA was closed by Fender in 2012. One piece mahogany body, with EMG's and a fixed neck (using Hamer's'Stressed neck' system - look on YouTube).
It's a great bass, with sustain for days. Comes with a hard case. It's in very good condition for it's age.
The bass has some lacquer checking due to age, but nothing that affects playing or tone. Check out - Building an American Legend on YouTube.