Harlem 4 Bass Guitar by Gear4music, Black USED RRP £129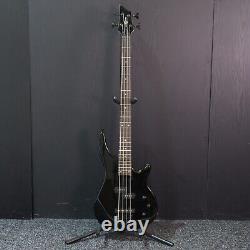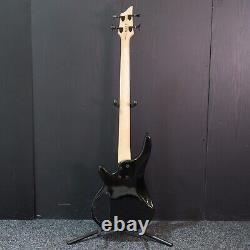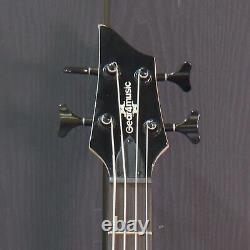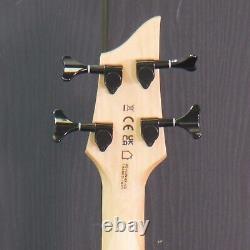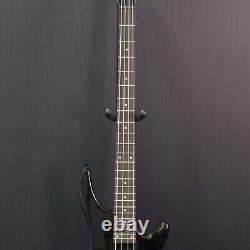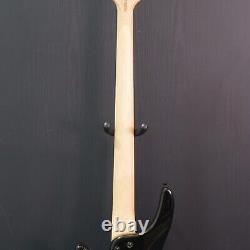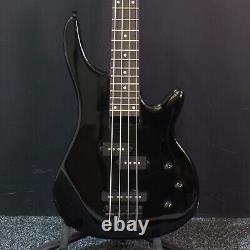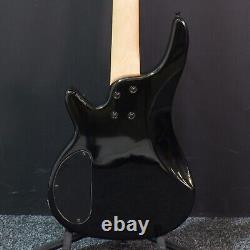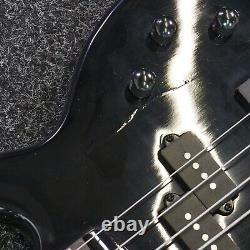 Harlem 4 Bass Guitar by Gear4music, Black. Imperfection in the finish above the tone controls. Otherwise in fully working condition. Please note the pictured stand is not included. The following is the original, new product description.
Looks, Playability & Sound For The Most Extreme Metal. The Harlem 4 Bass Guitar has the looks, playability and sound that make it perfect for a variety of metal sub-genres.
A poplar laminate fingerboard provides intonation and consistent, impressive response under fire, and the body is made of Paulownia Wood ; a particularly lightweight wood that helps our guitars provide full tone whilst remaining surprisingly agile and comfortable. All in all, the Harlem 4 Bass is a bass guitar that is more than capable of providing the groove for any professional metal act. Music is for everyone, so we're making it easier for you to start playing. Backed by our years of professional experience, the Gear4music range gives you access to a vast collection of instruments, audio gear and accessories. Produced ethically and responsibly, they're suitable for every musical interest while meeting the expectations of a caring world.
There's never been a better time to start making music. Gear4music - a revolution in competitively priced, high-quality musical instruments and equipment.
Gear4music have teamed up with some of the best manufacturers from around the world to develop our own line of music equipment. Our goal is to provide our customers with a wide choice of high quality, sensibly priced musical instruments. Using our many years of collective experience we have developed a wide range of instruments and equipment including drum kits, acoustic and electric guitars, woodwind, brass, string instruments and speaker systems.
We are proud to offer these to our customers alongside hundreds of other well-known brands. Working closely with our carefully chosen manufacturers, we endeavour to produce reliable, great sounding instruments at a price that is accessible to all.
Gear4music products are produced ethically and responsibly to meet the expectations of a caring world. We can only accept return of this item if it has been received as damaged in transit or not as described in the above listing!