Sandberg TT4 Electra Bass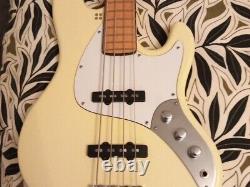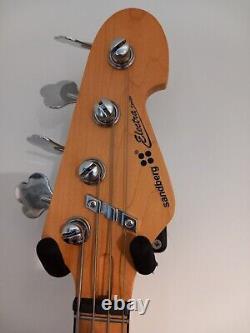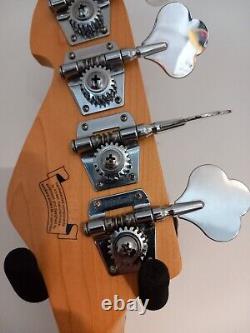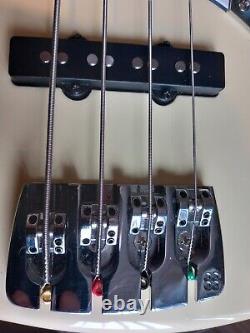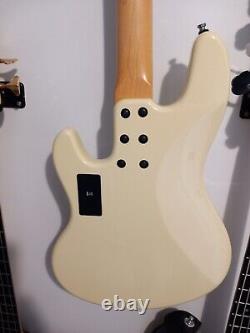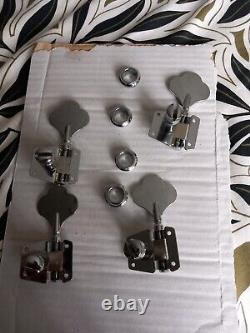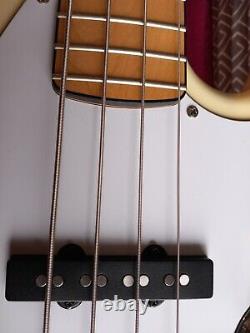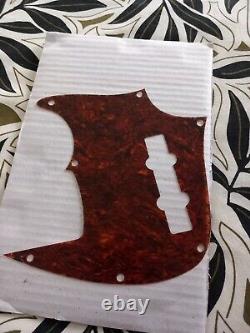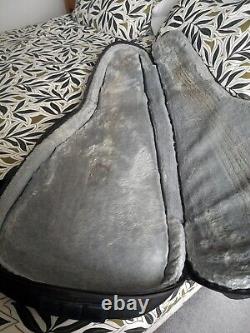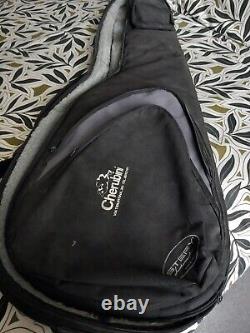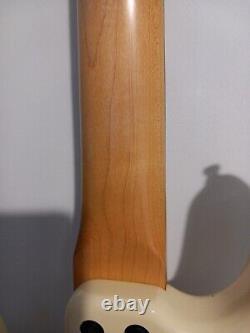 Sandberg tt4 electra 4 string bass. Cream with white pickguard tort top layer included. Maple neck with maple fingerboard with black binding. 6 bolt neck fixings Chrome control plate. Zero fret true note on open strings.
Upgraded to Wilkinson tuners as original felt tight and one head loose , old ones included in sale. Hairline line under G string near Bridge pic doesn't show it. Strung with daddarrio balanced tension exl229bt. Never gigged home use only.