Squire Precision Bass White Squire Bass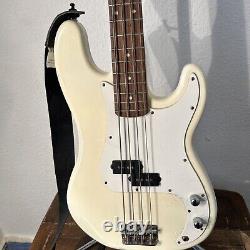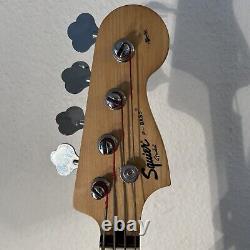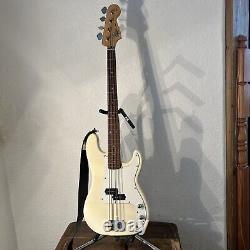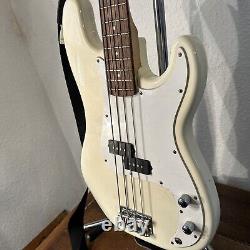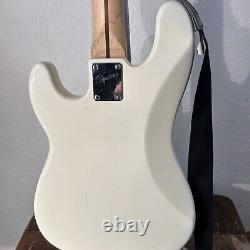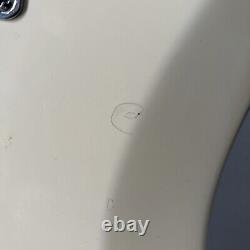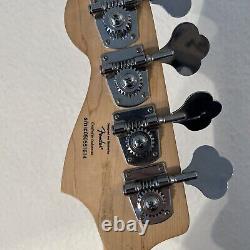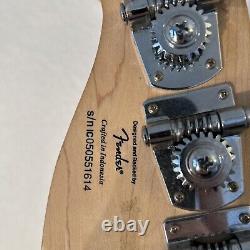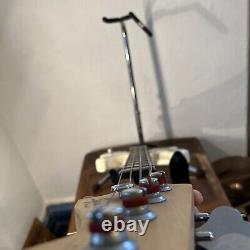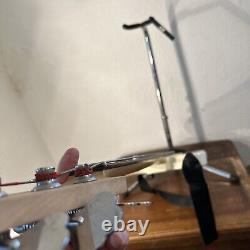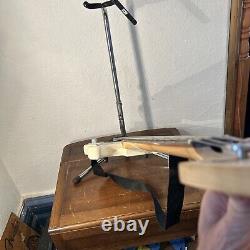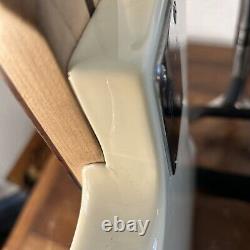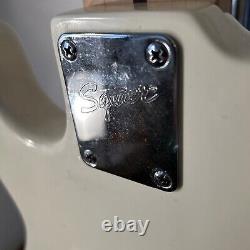 SQUIRE PRECISION BASS [WHITE SQUIRE BASS]. Liquidation stock used item from a shop display somewhere we have no previous knowledge of it. 2005 year of manufacture the item is used, but there is very very little fret wear.
Possibly been in storage somewhere for a long time. But has has had to use because it has dings and marks on the body et cetera.
Ideal if you are a learner or needing to upgrade from your starter base designed on the early fender bass guitars from the 1950s and early 60s. It weighs 3.8 kg so it is made from hardwood much better quality than some of the lightweight copies that are knocking around.